1 week ago
This is the second project that we have had Justin from Adis Electric out to the house. Both times we found his work to be exceptional. Highly recommended,
1 week ago
Adis personally came out several times to walkthrough and review everything he and I had discussed with his technicians. I appreciated the thoroughness as it also extended to his and his technicians' quality of care with myself and my family. (BIG shoutout to Brandon T. and Justin K. for their hard work and kindness!) They answered all of my questions and explained things in ways I could understand, were quick, efficient, and punctual, communicated well, and did a phenomenal job on my home -- especially considering how old it is, haha! If you want quality in service, parts, and care, please consider Adis Electric!
2 weeks ago
Great experience with the team accommodating a quick turn around.
3 weeks ago
2 months ago
They are really professional's great customer service. I'm really happy with the job they provided.
2 months ago
I can't say enough good things about this company. We found out that we had to relocate our breaker panel to the outside of the house due to the fact we had no add'l space in the panel for new breakers and the panel was located in the master closet. This was not a cheap fix BUT Justin was super helpful and patient in answering all of my questions and making sure he and the team would do a good job. From the owner himself and the rest of the crew, they did a fantastic job of keeping it a clean job on the outside of the house. I appreciate their professionalism and timely response to get the job done. I will recommend them to my friends and family.
2 months ago
I was calling electricians about about a week and a half ago to see if I could have someone just come out and take a look at the electrical wiring in the house we rent. The first two companies I called basically told me to kick rocks because they wouldn't come out without the owners' permission. We didn't want to get the owners involved because we believed they were trying to conceal the electrical problems to begin with. But the gentleman who answered the phone at Adis (I forgot to get his name) explained it's a legal liability (makes sense) but suggested I call Plano Property Standards, and even took the time to find the number for me. It turns out our electrical wiring was not up to code and could have easily caused a fire or electric shock. This is the kind of thing that will make me keep this company in mind when we do eventually purchase a home. Thank you!
2 months ago
3 months ago
Professional, clear communication and serious work.
3 months ago
They did great work ,showed up on time and made sure everything was ru ning smooth when he left . I would definitely use them again.
3 months ago
ADIS electric is wonderful. They were on time, very clean, professional, and did everything they told me they could do!! I would recommend to everyone!!
4 months ago
Brandon and crew did a great job adding a 240 v outlet for my new built in microwave. Explained everything. Kept everything so clean! Thanks so much! Will be calling in the future.
5 months ago
Brandon was exceptional. He communicated what he was doing and why and always ensured we had clarity, asking if we had any questions. In the end I felt like I paid a little more than I wanted to but he helped where he could and it was a fair price in exchange for the level of service and peace of mind we gained at completion. I will definitely be using Adis and Brandon again.
5 months ago
5 months ago
They were helpful, informative, and not push with additional sales.
5 months ago
Electrician very professional & thorough. Explained what was needed & why.
6 months ago
Adis and his team were great! They responded quickly, were professional and knowledgable, and didn't jump right into a solution that would make them the most money. Instead they took time to talk through everything and made sure I felt comfortable before moving forward.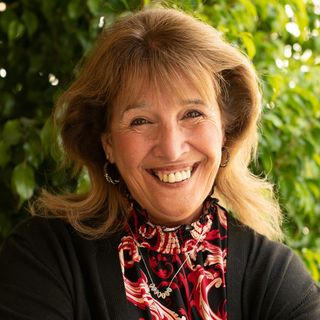 7 months ago
Good recommendation are only given to Good works, I appreciate the effort of Mrs Kathy Lawrence for helping me work from home mostly in this corona pandemic era. I am making an amazing profits, after investing $700 in forex trading and now making $15,900 on a weekly basis, All thanks to her. It wouldn't have been easy during this lock down for me and my family but her help with trading made us live even more financially better than before the lockdown. for trading help you can contact her via WhatsApp number: +15129673449 Email: Kathylawrence.002@gmail.com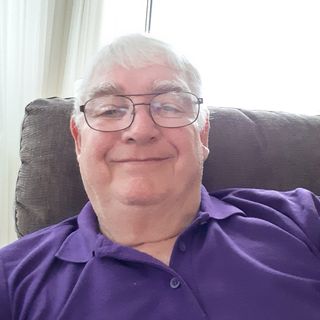 7 months ago
Does your job cover all your bills and you have more to save? Well I want to introduce you to a way you can have passive income (income with little or no work involved) through Crypto options trade investment, I have been investing in crypto for quite a while. With $1,500 I was able to earn $15,000 within a week through an expert forex trader Mrs Judith Morgan. Contact Mrs Judith morgan today on Email: judithmorgan194@gmail.com WhatsApp: +19517550725 To have a good experience of trading with her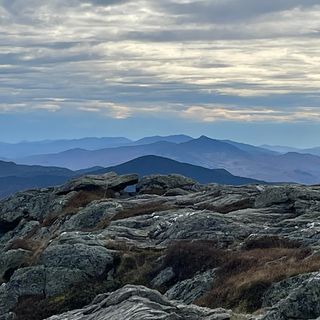 7 months ago
So responsive! Helped me when I needed a repair before house inspection and went way above and beyond! Great people.
7 months ago
This small business helped me when I needed it for a house inspection. They were super kind and came out on a fully booked day! Simple repair yet so helpful!
7 months ago
Very professional and knew what he was doing. Took time to explain things to me when I had questions. Over all excellent experience.
8 months ago
8 months ago
excellent service
8 months ago
Cannot recommend Adis Electric enough! They were professional, efficient, competent, and competitively priced. Each professional we encountered took time to explain the work needed, thoroughly answer our questions, and update us throughout the project. A bonus was the kindliness of the professionals and the genuine concern/care they approached our project with.
8 months ago
8 months ago
What an amazing team and the owner is awesome. I've had multiple things fixed and installed by this company and they really are a five star class when it comes to electrical work plus they are experts at installing lighting and ceiling fans. Indoor and outdoor. They are the best!!
9 months ago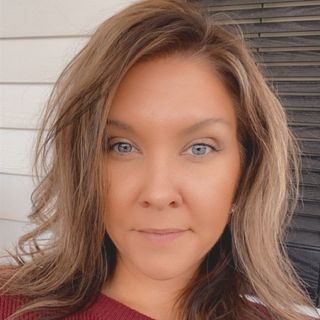 9 months ago
I want to recommend a trusted and legit trader. I use to make little profits on trading options account but when I came in contact with Mrs Kimberly Louis, I made $12,000 within a week by trading with the sum of $1,000 . She is the best in forex/binary options trade, contact her today and thank me afterwards. Email: kimberlylouis110@gmail.com WhatsApp Number: + 1 (860) 556?3122
10 months ago
Brandon and his team were outstanding. The biggest plus about Adis Electric is they actually Listen and takes notes. I had a specific repair issue; I explained over the phone, and to my surprise Brandon had a full understanding of what I wanted done. He allowed me to go over the issue, and he listened and fixed the issue with professionalism and respect to myself. I will only recommend Adis and I took down the previous Homeowners electrical service providers magnets. To the ownership, The two electricians you sent were great representatives of your company and its values to take care of the customer. Thank you.
10 months ago
ADIS Electric investigated power outages in our home office and discovered a faulty breaker in the main box. The issue was investigated and repaired same day. All Techs were timely, informative and professional. I will highly recommend to friends, family and neighbors
10 months ago
Responsive and honest electricians. Thank you.
10 months ago
Borderline criminal level of price gouging. Wanted to charge ~$3000 to install 3 outlets Crooks. Edit: When challenged on pricing, company was understandably defensive. But when an explanation or price breakout was requested to see how the price could be explained, they refused. You don't refuse breaking down the costs unless you're hiding something.
10 months ago
Very professional. Did a great job laying out exactly why we needed everything to accomplish what we were asking for, and didn't try to cut any corners. Will definitely be hiring them again.
10 months ago
Thank you for your wonderful work! Brandon Taylor and his colleague were very thorough, neat, helpful, knowledgeable and kind! I will use this company again!
11 months ago
Adis has been out to my house on two occasions and both times Brandon was the electrician who did the work. He knows his stuff - is professional, polite & took the time to explain, in detail, what the issues were and the steps to resolve them. Highly recommend.
11 months ago
The technician was thorough in his explanation and the expectation of repairs. Very educational.
11 months ago
Brandon and his colleague were very professional and installed my charger. They also pointed out a flaw with our current breakers and recommended next steps. Appreciate the thorough job they did in the installation.
11 months ago
There was an error on my part where I mistakenly canceled the scheduled installation of a Tesla Connector. On the date of the original install I contacted Adis to confirm that appointment and was advised that I requested the service be canceled. After explaining my mistake Adis was able to squeeze me into his busy schedule the following day. He was extremely professional, explained everything, and provided upfront pricing so there were no surprises. Exceptional customer service and quality. I highly recommend Adis Electric!!!
11 months ago
The hatch green chilichicken sandwich and the patty melt definitely worth going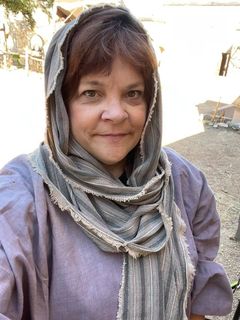 1 year ago
Wow! What an amazing experience with Adis Electric!! We experienced a small fire in an outlet in our library very early Saturday morning (1:00am). I called first thing Saturday morning and by 10:45am, problem had been diagnosed, repairs made, and a future plan was put in place by Adis himself. I cannot recommend Adis Electric enough! Thank you, thank you, thank you for making our home safe. Update: After a plan was put in place to update our electrical equipment, Brandon & Blake came out at our convenience and did the necessary work. Brandon explained things to us as work progressed and made us part of decisions that were made. What a GREAT experience!!
1 year ago
Brandon was professional, communicated well, did quality work fairly quickly and cleaned up. He installed new smoke alarms throughout, rewired some LED lights in the kitchen that were blinking, and hung a ceiling fan.
1 year ago
This is the second time I have used Adis Electric, and they continue to be awesome. I needed my smoke alarms/detectors replaced. Brandon came out to evaluate the situation and helped me pick the solution that made the most sense. (And when he needed the extra tall ladder brought over for my 15 ft ceiling, the owner came over for a bit, too.) Also, Adis Electric gets all the bonus points for their attention to details and cleanliness (testing batteries, making sure I had paint to touch up an area before removing an excessive detector, vacuuming after themselves, and wearing shoe covers)! I thought it would just be a consultation, but they did the whole job that day.
1 year ago
Brandon was experienced, professional, and actually fixed the problem when both a handyman and a different electrician from another 5 star rated company could not figure it out. He took the time to find the root of the electrical issue and repair it. Also, he instantly identified a potential electrical hazard outside that we were unaware of. He repaired it and we are happy with the work done. Will hire again.
1 year ago
1 year ago
Brandon was extremely professional and detailed with his work. When he came back for the instillation, he was quick and efficient with this time and cleaned up after he finished. I would recommend to anyone who needed electrical work. Cost was appropriate for the job.
1 year ago
1 year ago
We recently moved into an older home and realized all the lights throughout the house were flickering intermittently. I called Adis and explained the issue, and they sent out Brandon within a few hours of my call. They let me know up front that it would be $69 to have the technician come out. Sure. I thought this meant $69 would cover him diagnosing the issue. I was wrong. Once he arrived and I explained the problem, he said he thought the problem was likely coming from somewhere in the panel. He suggested some in-depth panel analysis that they offer for about $200. No problem, worth it for me so that they can find the issue. He took a bunch of fancy thermal imaging pictures of the inside of the panel, and inspected the outside as well as our grounding rods. At the end of everything he couldn't say for sure what was causing the issue. He believed that replacing/upgrading the panel would solve it, but he couldn't guarantee it. Wonderful. After everything was said and done I paid $300 for them to come out and not figure out what the issue was. I also never got any kind of report or summary of those pictures they took. Maybe that's their policy, but seemed a little odd to me? I called our warranty company after this. For $75 they sent an electrician who was able to find the breaker for the lights that was making a bad connection, and looked like it had burnt leads. He replaced it and everything is working normally again. Lesson learned: try the home warranty first.
1 year ago
Very professional and very kind!
1 year ago
Very prompt and professional service from the phone call to installation. Thank you!
1 year ago
Our electrical panel was 38 years old. There had been several repairs and augmentations in past years, but after a major renovation and the installation of a new HVAC it was time to take it all out and replace it with all new. Adis Electric was called because he came highly recommended and is a licensed Master Electrician. He immediately recognized the issues, assessed the scope of work, gave us a competitive bid and upon our approval, scheduled the repairs post haste. Adis is extremely professional and exhibits attention to detail. We will use him and recommend him for the future.
1 year ago
Very friendly. Kind and on time. And my new Tesla charger was installed perfectly. Thanks!
1 year ago
1 year ago
Brandon was awesome. On time, polite and helpful. Explained everything. Very knowledgeable. I have no reason to use a different company moving forward. Fixed it very quick.
1 year ago
Moved into house this weekend and realized the dryer outlet didn't match the dryer plug in. Called Adis and Brandon was there in an hour and a half! He was very thorough and explained everything going on in detail and showed me pics. ADIS will now be my go to electrician for anything I need! Thanks!!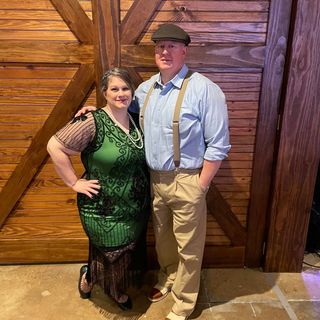 1 year ago
Adis and his team recently relocated and upgraded our electric panel. He kept us informed through every step of the process. Great to work with and we feel much safer with the updated electrical panel.
1 year ago
ADIS and his team are professionals and I highly recommend them. They replaced an old electrical panel, grounded the wiring, installed a generator interlock system and installed an electric vehicle plug for me. I trust this team and have my real estate clients use them as well. They are courteous, clean and efficient. The city inspector came out and commented on how he appreciates ADIS and his team's work as it is always up to code and never has any issues.
1 year ago
A great experience overall. They made everything incredibly easy, explained everything to me and made sure I was fully aware of what they were doing and what the cost would be. Will definitely call them again if I need more work done.
1 year ago
If you need an electrician in or near Plano, Texas, look no farther! You won't find anyone more thorough, responsive, knowledgeable, professional, friendly, or fair than Adis Electric. I speak from experience, and say that because they are superlative in every measure! I own numerous properties in the area, and have needed their support on several occasions for jobs both large and small. Without exception, they have been stellar; every member of the team knowledgeable, competent, and devoted to great service. When you need service, call Adis Electric, and you'll be doing yourself a favor.
1 year ago
Adis is the most responsive and professional electrician that I've ever dealt with. His pricing is fair and work is quality.
1 year ago
Ardis did a great job! He was here to install new fans and light fixtures. On time, honest and a high quality of workmanship! We are keeping him on Speed dial for any other electrical needs! Thank you!
1 year ago
We've had both Adis and Brandon out for electrical work and were very pleased with the outcome both times. Brandon replaced several light fixtures in our new build and did a great job. They were able to come out pretty quickly and Brandon was professional and knowledgeable. When we had a problem with our new dryer not working in our new house, we contacted them again. Adis was able to come out the same day and diagnosed the problem. In addition to the dryer being damaged by the appliance installation crew (and unsafe to use), he found and corrected improper wiring at both the dryer outlet and the breaker box. We were relieved to finally have the problem fixed after getting the run-around from both the appliance company and the builder. Adis explained everything he was doing and documented it. Very reasonable charge for the diagnostic and repair work he did. We will definitely use them again. I would highly recommend ADIS Electric!
1 year ago
Adis was great. He was courteous, knowledgeable, and thorough, all with having a very customer-centric attitude. I highly recommend for any job which requires a professional electrician. He was able to resolve one issue and recommend clear next steps for another minor one.
1 year ago
I highly recommend Adis Electric for any electrical needs. Adis and Brandon are very knowledgeable and professional.
1 year ago
Adis and Brandon did a fantastic job repairing and upgrading our panel as well as installing a new run. The work had previously been done by a terrible contractor. Adis was able to explain all the issues clearly, set up a plan to fix them and execute on time and with excellent work. I was able to speak to the Plano city electrical inspector when he came by and he said Adis always does fantastic work. Adis is the first person I'm going to call from now on for any electrical work.
1 year ago
Adis is very professional and knowledgeable about the electric business. Adis installed a new electric motor for the pool filter pump. In addition to the electric service Adis is very knowledgeable about all parts of the swimming pool system. This company keeps the appoinment time and notify's the clients when heading to the home. Adis and the company is a pleasure to work with and I highly recomment Adis and his company. Thanks, Pete
1 year ago
Adis was very responsive to my situation. He was able to find my problem very quickly, made the necessary repair and explained things very well. Besides fixing my electrical outlet and light issue, he also resolved a long standing issue with a dimming light. I would recommend him and will use him again.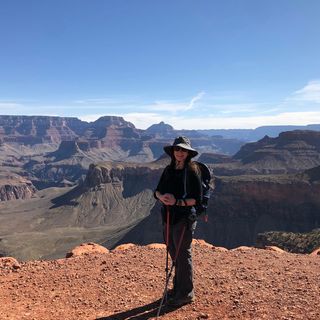 1 year ago
Brandon was so professional and knowledgeable and was able to troubleshoot my video doorbell outage. He changed the transformer and located a problem caused by faulty installation of the camera. Not to mention he was super personable. Thank you for your help!
1 year ago
Brandon was so professional and knowledgeable and was able to troubleshoot my video doorbell outage. He changed the transformer and located a problem caused by faulty installation of the camera. Not to mention he was super personable. Thank you for your help!
1 year ago
Adis is a true professional. He was knowledgeable, responsive and did great work. I will use him for all of my electric needs going forward!!
1 year ago
Adis, was friendly professional and took great care of us and our home. He didn't just fix the issue he ensured eveything was in great shape doing some maintenance and tidy up on what was already there to ensure everything was optimal. Thanks Adis.
1 year ago
Did a great job replacing my panel and install EV Charger in our garage. Would definitely recommend!
1 year ago
ADIS went above and beyond meeting my expectations of assembling 3 chandeliers with crystals and making adjustments after being hung to make sure I was 100% satisfied. The electricians were prompt, courteous and advised me every step of the way what my options were and any pricing adjustments that may have been considered based on the option I decided on. Highly recommend for large or small projects!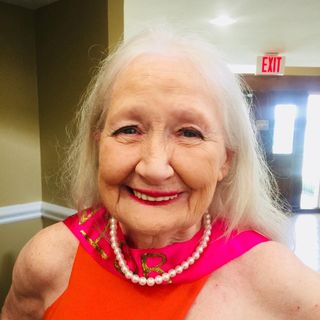 1 year ago
ADIS went above and beyond meeting my expectations of assembling 3 chandeliers with crystals and making adjustments after being hung to make sure I was 100% satisfied. The electricians were prompt, courteous and advised me every step of the way what my options were and any pricing adjustments that may have been considered based on the option I decided on. Highly recommend for large or small projects!
1 year ago
1 year ago
1 year ago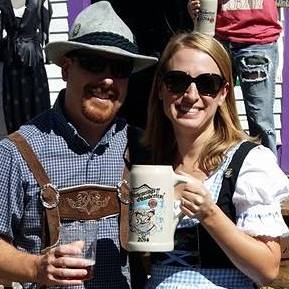 1 year ago
Great service and honest people. When power was out, they got me up and running right away. ADIS is now my go-to electrician.
1 year ago
Adis responded quickly and accommodated me to make sure we had heat in the freezing weather. He identified an ongoing issue that has been causing electrical issues for some time in my home. Very professional, friendly, and did not rush me as I asked questions. Highly recommend them.
1 year ago
Pool pump stop working after checking the pump realized out of 2 line powering the pool only 1 has load so I called this so called professional licensed electrician when he showed up he start making all sorts of claim that main breaker box is jerry rigged and with out permit witch was replaced last year and as far as a pool he has to start digging the backyard because there is no power on this line and most likely wire is cut at this point I was worried not just about the pool but also safety of my family because of unprofessional installation of breaker box, but some thing didn't sound right so i called another electrician it took him leas than 2 min to find out the secondary breaker was bad and thats it and as far as breaker box i called the city permit was pulled. I defiantly do not recommend them. Looks like they just make things up to start charging you????
1 year ago
Brandon was great. He was on time. He let me know 30 min to 1 hour before he arrived. He cleaned up the areas and replaced furniture and accessories. Overall, a great experience.
1 year ago
We have used Adis Electric for multiple jobs, and they always do great work. They just finished a very large job where we required all new electrical to be run to a large accessory building with a new pannel, and everything was done perfectly. They also work with us to cut costs wherever possible so we don't spend money on any unnecessary work. Everyone at this company is extremely helpful and honest. Thank you for everything!!
1 year ago
So helpful! Our problem was simple and he helped us over the phone! It was greatly appreciated--we will definitely use them in the future. Thank you.
1 year ago
Professional. Thorough. Polite. Took time to explain.
1 year ago
Adis was amazing! Incredibly quick response, explained the issues that I was having, even though the worst of it was utility-related! He also replaced my wall plug for my dryer (which was originally installed upside down, and he installed correctly)! And when he went to install the plug (and cut the breaker switch to my dryer), he smelled smoke and alerted me. It was a fire in my fireplace, as our heat was affected by an outage as well. I felt that this was extremely considerate and very cautious and aware! The power company showed up while he was there, and he even took the time to speak with them about potential issues and informed them of the broken seal on the meter to determine power loss issues (which the power company associate immediately replaced). Definitely a great experience. A++++ electrical technician. Knows his stuff, reasonably priced, and very fast! Will be using Adis Electric again!
1 year ago
1 year ago
Adis was excellent. Took his time with assessment, explained thoroughly, and discovered some detailed work that will be needed- but was completely fine with checking with my home warranty first. I plan to definitely be using him in the future, and possibly for any repairs this time the warranty doesn't cover. Really neat to work with him and clearly very knowledgeable. Also, he came out the day after Christmas after posting a request the night of Christmas.
1 year ago
Highly professional and knowledgeable. Adis and Brandon are both skilled professionals who ensure the job is done right and will thoroughly explain all needed repairs or issues before starting work.
1 year ago
1 year ago
Very knowledgeable, punctual, & extremely detailed company. We've used them twice now for service calls on minor things and planning to use them in the future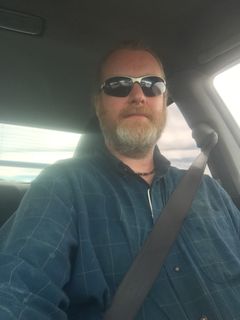 1 year ago
Very knowledgeable, punctual, & extremely detailed company. We've used them twice now for service calls on minor things and planning to use them in the future
2 years ago
Tried to replace some outlets in a 50 year old house but messed up and the outlets wouldn't work nor would some other switches/outlets. Tried calling other places but no one was available before days to weeks. Brandon was able to come day of and resolved the issue plus let us know what we did wrong and how to correctly do it. He was super friendly, nice, genuinely honest, and seemed to love his job. Would love to do business again with Brandon and Adi's Electric!
2 years ago
I needed repair on a wall outlet in the bathroom, that did not have power. A flood light that also did not have power, and an entrance light fixture that didn't have power and needed to be replaced. Brandon came out on time, very professional, completed the work. However, I believe it was a big scam for the amount that I was charged. They charged me over $600 to install an existing light fixture and "diagnose" / tell me that the other bathroom socket and flood light had no electricity and needed to be repaired (which is why I called them initially). For diagnosis, they charged $400, and did not fix the problem. I believe that I was overcharged at least by half. When I called and inquired about their rates, the owner explained, that it was $69 for them to come out and diagnose the problems, and give me an estimate for how much it would cost to fix. However, I was informed when the tech arrived that $69 is simply just for him to come out. I was completely mislead. If I would have received the correct price estimate, I would have certainly went with a different company that actually charges per hour to repair everything. Instead I ended up paying $200 per hour, and only 1 problem out of 3 was actually resolved. I would never recommend them, and I am shocked that all the other reviews are 5 stars.
2 years ago
Brandon was very thorough and helpful. Highly recommend Asia.
2 years ago
I've used Adis Electric for several projects now, and they always exceed expectations. Both Adis and Brandon are professional, knowledgeable, friendly, and I can count on them to be there when they say they will! They will give you a quote up front, always I've felt a fair price for the work and quality performed. We have had simple projects from replacing outlets to serious complex like replacing our entire electrical panel, plus several others. They are my go-to for anything needed, and always recommend them to friends.
2 years ago
Brandon was great and patient with all of my questions as a new homeowner. Due to an issue that I caused, I needed an immediate fix. He and Adis Electric were very accommodating with my need and fixed it quickly. I would highly Adis Electric for any electrical work.
2 years ago
Great job, would always recommend.
2 years ago
2 years ago
Had a new HVAC system being installed and found out the breaker in the panel needed to be replaced. This was on a Saturday and Adis was quick to answer when I called, got out to the location ASAP, and made quick work getting the issue resolved so the installation and start up of the new HVAC system could be completed with little delay. Thanks Adis, your services were greatly appreciated, highly recommend.
2 years ago
2 years ago
No one could have done a better job. Very professional, friendly, informative. I so appreciate his great attitude.
2 years ago
Brandon of Adis Electric was by far one of the best and most informative electricians/serviceman that I've ever worked with. He got the problem diagnosed and resolved very quickly. I would definitely recommend him and Adis Electric.
2 years ago
2 years ago
Adis was great. Fast response and very thorough. Great experience.
2 years ago
Amazing service. No pushing for higher prices or unnecessary work, very knowledgeable and Brandon (our electrician) was incredibly kind, and answered all of our questions thoroughly. I am extremely pleased with the work that was done and will keep this company on my short list when thinking of electrical repairs. Thank you guys for the awesome work!
2 years ago
2 years ago
2 years ago
Once again, I couldn't have asked for better service from Adis Electric and their technician Brandon. Everyone needs a reliable electrician and Adis Electric is my go to resource
2 years ago
Adis Electric is simply the best. I have use them in both my home and my dental office. They are always on time, courteous, knowledgeable, friendly, trust worthy. They always come out quickly if I have any problem and get them solved super quick! Adis Electric is always my go to electrician and company!
2 years ago
While I didn't like hearing the bad news that my breaker box was not up to code, I was aware of it for many years and because we needed a new circuit we couldn't run from the problem any longer. It had to moved from a closet to the outside of the house. Power was only out for 3 hours because of how they planned the job. Both Adis and Brandon took alot of time to explain what they were doing and why. They were also great consultants as far as planning and future work that we plan doing in the house. They did a bunch of extra work, cleanup of non-functioning wires and removing old boxes and non-functioning wires that I really appreciated. I recommend them and certainly use them again in the future.
2 years ago
2 years ago
They always updated you as to what they were doing. They came one day did most of the work so they could finish quickly the next day when the owner was off. We will use them again. We would recommend ADIS Electric to anyone. Thanks
2 years ago
2 years ago
All of the people that we associated with from this company were professional, courteous and were very confident. All work was performed promptly and professionally. I will use them again.
2 years ago
I was having some very strange electrical issues out of nowhere in the house and I needed them fixed very quickly. So I googled electricians for my area and Adis Electric came up as being highly rated. Deservingly so because the service I received was top-notch very professional and done with personal care. Customer service that you don't see very often nowadays. But Brandon, the service technician, showed up on time, notified me before he showed up so I was ready for the arrival, and was very helpful in fixing the issues. Once he was able to diagnose and find the issue he made sure to take pictures and explain to me what had happened afterwards. Even gave me good advice on the best way to keep this from happening in the future and gave me very detailed information about how my outlets were set up in the house and outside the house. I also want to mention that I called on Thursday and they were able to have Brandon out at my house Friday morning at 8:00 a.m. I would definitely work with this company again for any of my electrical needs. I can't say enough about how knowledgeable Brandon was and how great the customer service was as well. 5 Stars!
2 years ago
Contractors with integrity!
2 years ago
Adis, Brandon, and Kenny (I hope I didn't get Kenny's name wrong, if so I'm sorry), are the most professional company I have had the pleasure of dealing with in a long time. So refreshing to have a business do what they say, explaining the complete process, with no surprises, keeping my safety in mind in the midst of this pandemic, and show up on time, every time they came to my home. Thank you very much gentlemen for a job well done!
2 years ago
Masterful understanding of my pool and outside electrical systems, and impressive workmanship. Extremely satisfied and will highly recommend Adis Electrical!
2 years ago
Brandon does great work. This is my second time using this company and they completed the job successfully each time, with reasonable pricing. They showed up on time, treated myself and my house with respect, and delivered results. I can't ask for more. Brandon works efficient, and educated me along the way. I will continue to be a repeat customer.
2 years ago
Brandon was very courteous and made sure I understood all of the work that was being performed. He made sure that the job was completed to my satisfaction. Highly recommended.
2 years ago
2 years ago
Great Service and Great Price! Will never call anyone but Adis Electric for service!!! Highly Recommended!
2 years ago
Great job, reasonable prices ????????
2 years ago
2 years ago
The problem that was reported was corrected, and pictures showed the cause also. As well, another issue was discovered, with picture proof and that too, it was suggested be fixed. This, proactive action, am grateful for!!
2 years ago
2 years ago
Quick service. Professional and courteous. Explained everything. Fixed problem.
2 years ago
2 years ago
I called in for service. After explaining his constraints on schedule for the day, he went over a checklist of items regarding my issue. He spent nearly 15 minutes discussing my issue and, in particular, my past history and experience with the problem. I followed his checklist and resolved the issue without having him come over to inspect. Is there someone else who would offer his time generously in this manner? He even apologized for interrupting me when I was the one who was doing the interruption. No payment was solicited; only a narration of the basic rate structure was summarized during the call. Adis has found a new customer. I will not have to worry about dubious electrical work once I enroll on his list. Many thanks, Adis.
2 years ago
2 years ago
Brandon and Adis were both very knowledgeable and completed the job! I would recommend then to fix or add any electrical issue!
3 years ago
THE MOST PROMPT, PROFESSIONAL ELECTRICIAN I HAVE EVER USED. I HIGHLY RECCOMMEND EDIS...
3 years ago
Adis and Brandon did a superb job installing a foyer entry chandelier in a tricky entry space. Adis was THE best communicator of any service expert I have ever used as far as keeping me posted throughout the install and panel inspection. I can't say enough about this crew. If you want excellent technical skill AND a collaborative, professional experience, call them.
3 years ago
Brandon helped me through what turned out to a more complicated situation than we anticipated. It was caused by having three different light switch timers fail after he installed them. We began to wonder if there was some problem with my wiring, but he checked it very carefully and we decided to try a fourth device. It worked fine and everything is great. He was very patient in working through this and I plan to use them again.
3 years ago
Adis Electric is great. Prompt in replying, on time for their appointment and quality work
3 years ago
3 years ago
Very professional, knowledgeable and personable. Let me know about current requirements and potential extras for little extra effort and reasonable cost. Good to know when dealing with 30 year old smoke detectors that are in need of repair or replacement that happen to be hardwired into the house. Will call them again for sure
3 years ago
Brandon was very professional and fast.He was on time. I am very happy with his job. I recommend him to all my family and friends.
3 years ago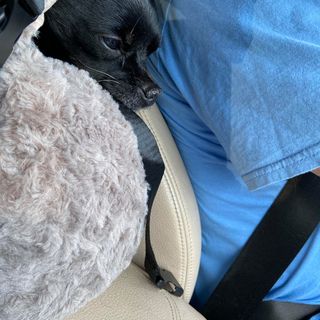 3 years ago
Great service with quality results!
3 years ago
3 years ago
Great, friendly and very professional. Would use them again.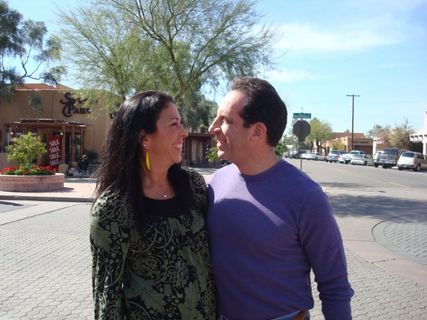 3 years ago
They are competent, know how to meet the customer's needs and the results show it... great work.
3 years ago
These are good folks, I've used them several times. I definitely recommend them.
3 years ago
3 years ago
Great experience, Brandon was awesome. Straightforward up front pricing, Adis was able to provide some pricing info over the phone so I knew what to expect, which so many companies will not provide even a ballpark. No service charge was great as well! Will use them again!
3 years ago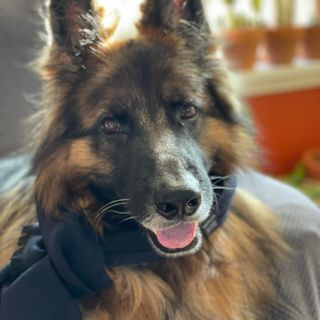 3 years ago
Alex is the best electrician
4 years ago
Adis Electric was great! I contacted Adis on a Saturday and he promptly answered my phone call. He explained he was currently working a job but would come out that day to investigate my issue. He explained my options, provided an accurate estimate of the cost of the work. He and his team arrived on our scheduled day just a few days later and completed the work quickly. My pool motor and outdoor kitchen lighting are working great now. (the previous owner must have used an unlicensed handyman). I would highly recommend Adis for his professionalism as well as his advice. Thanks Adis!
4 years ago
4 years ago
I previously reviewed as follows "Adis was extremely knowledgeable, honest and did a great job installing my LED mirror, light sconces and recessed lights. I got quotes from him on other projects and I will absolutely be calling him for those projects as well. He was professional and easy to communicate with and offers fantastic customer service.". And I still retain all of those statements. However now that I have found out how INCREDIBLY expensive they were compared to other electricians (since I have had work done at other homes) - I'm furious. They took advantage of someone who didn't know better and trusted them. And now I feel totally robbed and think they should be ashamed of themselves. Renovating while being a single woman - apparently dangerous when you trust people to be honest!
5 years ago
He is amazing
5 years ago
Adis Electric is the ONLY company I will use for electrical work. If you want things done right, they are the ones to hire. I moved into a house with concerning electrical issues. Not only did they work out all the problems I had, but they also took the time to locate things I didn't even know about. When it comes to electrical, you don't want to cut corners, this is who you want. I trust Adis electric to keep my family safe and sound with all electricity needs met! Thank you Adis!
6 years ago
Adis replaced my old electrical breaker box, moving it from an inside closet to the outside of my house and ran a new, larger wire from there across the house to my air conditioning units. On Friday afternoon Adis diagnosed the problem, and Saturday morning the crew was here to do the work, which was done professionally and on time. They delivered exactly what they said they would do. Highly recommended.
6 years ago
Did a great job on switching out 35 yr. old service panel, explained everything step by step, created a lot of room for electric expansion. Very pleased with service, quick and easy electronic payment service.
6 years ago
Adis swapped out our old electric panel and gave us a new one, as well as added a few outlets, installed a chandelier and checked on a few lighting issues we'd been having. They explained everything they did along the way to make sure I understood what was happening and where our issues were, which I really appreciated. Their service was prompt, efficient, and given the amount of work they did, exceedingly reasonable. Would not hesitate to use them again or recommend them to others.
6 years ago
Adis performed some repair work on light fixtures in an older home of mine, in 2014. Nice guy, knows his stuff. Reasonable rates, no BS work. Call other electricians if you want an electrical fire.
6 years ago
Scott called at 6:45 in the morning with an emergency and Adis and his team re-routed their morning to come over at 8:30 AM. They were in time, courteous, honest, and they followed through on everything they said they would do, and in the time frame they said they would do it in. Amazing! Adis and his team are very reliable. His electrician took off his work boots and put on clean shoes every time he came inside, so as not to track in mud. And he was so polite with "yes ma'am" and "no ma'am". In our emergency, hazardous situation, we felt really lucky to have contacted Adis - he's an expert with an expert team.
7 years ago
It is the night before Thanksgiving, 5:30PM and the breaker to the kitchen blows out. I cannot reset the the breaker. I have no power, no lights, no kitchen and I have a big turkey in the fridge. I called Adis, they answered and within an hour he is at our house. Within 30-minutes the breaker is replaced and our kitchen is back in business. Awesome service! Saved our Thanksgiving.
7 years ago
I called Adis to help replace an outlet that had very strange wiring. He was very helpful over the phone trying to understand the problem so he could come to the house prepared. He was timely, explained in detail what the issue was and how he was going to fix it. He was an absolute pleasure to work. I learned a lot and would use him again for any electrical problem I have. Highly recommend if you are looking for quality and professional work as well as reliable and trustworthy service!!
7 years ago
Breaker Box had a burned and melted connection. Lights in the house flickering.. Was a bad deal.. Milestone Electric and a few other "Big Names" would have been 2550.00 and up for the repair.. All they wanted to do was book the appointment and bill. When I called Adis, he took time to have me go in the garage, describe the panel, get some identification markings so he knew what he was dealing with and then explained the potential problem. He quoted 750.00. When he arrived, the issue was EXACTLY what he suspected, and his fee was EXACTLY what he estimated.. Adis even coordinated with the city to have electric cut off, timed his arrival for when the city would be there so he could do the job and have the city guy there to turn the power back on without having him need to return at a later time to reconnect power!! Managed to get a no inspection required! Holy cow, Adis was awesome!!! A true professional and class act!! Thank you, thank you, thank you!!!
7 years ago
Adis was great: friendly, helpful, and fair-priced. I will definitely be calling him again when I need electrical work.
7 years ago
If you are looking for top quality service, unequalled expertise and integrity, Adis is your man! We had serious electrical issues in three separate areas of our home, exacerbated by a Craigs List 'electrician' we unfortunately hired the day before. Adis diagnosed all of the problems, rectifying the other guy's shoddy work and delivered peace and serenity back to our home. He did it on a Saturday afternoon at a very fair price. We hit the jackpot with Adis and so will you! - Joyce and Dawson Plano, TX
7 years ago
Adis helped me with my electrical issue the day after I called, It was great that he was able to come out the next day and quickly took care of the electrical issue.
7 years ago
Out of everyone I've hired to work on a problem at my business in nearly a decade, Adis is the one I most want to give the strongest review. He is smart, communicates well (he even explained some of the issues with the wiring to me in a way I could quickly understand), and trustworthy. Within two hours of making the appointment he had the lighting back on at the main portion of our school. It didn't surprise me to see 27 reviews with all 5 stars. He knows his stuff and solves problems quickly.
7 years ago
Adis was able to fit us into his schedule when (non-GFCI) outlets in two of our rooms stopped working. He arrived on time, and was able to quickly diagnose the problem: loose wiring in one of the two-year old plugs, and an issue with a breaker. He explained the problem, and the fix, in terms we could easily understand. He also pointed out some potential issues with the overall electrical configuration of the house, but explained that they did not require immediate attention. In order to complete the repair, he had to make a quick trip to the local big box home store, but was only gone for a few minutes, and then finished the job in short order. Prompt, professional, and very personable....
7 years ago
I had a short in one of my electrical circuits in my home. I called Adis in the morning they came out that same day and solved the problem. The price was very reasonable and I highly recommend them to anyone needing an electrician! Very professional.
7 years ago
I needed exterior lighting on short notice (prior to stamped concrete being put in). They came out went over all the options with my wife and I, and installed within 48 hours. It was flawless, and was exactly what we wanted.
7 years ago
Awesome experience! I called late in the day for a breaker that kept tripping at my mother-in-laws home. All of his electricians were out on other jobs, so Adis came to the house. He knows what he's doing and he does excellent work. He's a talented troubleshooter. He found the problem quickly, restored service and is going to get called again. He deserves the 5's in all of these reviews.
7 years ago
Great work! Adis was careful to explain options and was very efficient. I also appreciated the fact that he was careful with moving his equipment in and out of my home and that he cleaned up after the job was finished. So glad to find someone who did excellent work at a fair price.
8 years ago
Adis did an awesome job both at our personal home and for several properites we own. His pricing is fair and competitive and you will receive value for your money. In addiiton, his is low pessure, cleans up after himself and stands behind his work. A true pleasure doing business with him.
8 years ago
I know what your thinking, how does this guy have all 5 star reviews all across the board? The truth is he [Adis] is really good at what he does. Not only is he good at what he does, he has great customer service skills as well. He listens to what you, as the consumer wants. He asks the right questions, and makes sure that you are happy before he leaves. He provides his expert opinion and does the job correctly and to code. Honest, and reliable, two of the best traits you could ask for in a company. I would definitely use him again.
8 years ago
Professional, prompt, friendly. Great guy, great work. Would definitely use again and will recommend to others.
8 years ago
I lived in Japan many years and Japan is famous for having the best quality in service. I can proudly say that Adis Electric LLC has the same great quality service as what I was used to overseas. Besides the efficient work, the owner speaks 5 languages which may help some customers who would rather speak in their native language. Highly recommend Adis Electric LLC.
8 years ago
Awesome electrician, great guy to work with. To date, I have worked with Adis on two large jobs (large to me anyway). Adis has come through great on both occasions and I look forward to the next experience. Fastidious and trustworthy, I can always feel confident when he is finished that it was done right and at the best possible price. Thanks, Rick Hollmer Qualitas Group, LLC.
8 years ago
We moved into a new office building recently and it needed a lot electrical work done to it. I called Adis Electric and they came out the same day and checked everything out and got to work right away. We didn't have electricity in the building either and they were still willing to come out and work in a really hot building! That should tell you something!! They did a phenomenal job and I would highly recommend them if you are looking to get any electrical work done! Adis himself and his employees are super nice and very understanding! Great company!
8 years ago
Needing an electrician I searched the web and called many companies until I spoke with Adis at Adis Electric. I shared with him my concern and he immediately put me at ease and seemed to understand the issues at hand. We scheduled an appt and he arrived promptly at the designated time. We again discussed the issue and he worked diligently troubleshooting until he isolated the problem. Adis was very personable, extremely patient, and certainly knowledgeable in his area of expertise. I would recommend Adis Electric to anyone needing electrical service and I will most definitely use him for my future electrical repair needs. Sharon Hays
8 years ago
Adis Electric was awesome. I recently purchased a home that needed to have the electrical panel updated. They were able to get in quickly to do the work and the end result is great! I am very happy with the work that was done and would recommend them for any electrical needs!
8 years ago
The company provided same day service. Th electrician was able to diagnose the trouble with the outlets and replaced a faulty GFI and light switch. The price was very reasonable. I would definitely use them again.
8 years ago
Adis did a great job. I had a house fire which was pretty much contained to my attic. Adis was referred to me by a friend and he didn't disappoint. He was very professional, clearly explained what needed to be done, and he came in at a reasonable price too. He even worked on the outside portion of what needed to be done at my house during the coldest day of the year! I will call on Adis when the need comes up in the future and will refer him to anyone who needs electrical work done. Thanks for the great job.
8 years ago
I highly recommend Adis for your electrical needs! They rewired my kitchen to include undercabinet lights and recessed lighting in the ceiling. Adis and Cleveland did a very nice job informing me as they were working and in advising me before they began. I very much appreciated their personable and professional attention to my needs. They were on- time, cleaned-up, and I am very happy with the end result!
8 years ago
Adis Kikic of AdisElectric is WONDERFUL! We had problems with our Federal Pacific breaker box the day before our family Thanksgiving dinner. Adis came to our rescue within an hour, even though it was a holiday weekend. He helped us through our crisis and returned on the following Tuesday to replace our breaker box and rewire our ovens. We were extremely fortunate to escape having a fire in our home, even though our appliances were only a year old. He was very professional and courteous and answered all of our questions. I can't thank him highly enough for all he did for us. I feel like he literally may have saved our lives at the time!
8 years ago
Professional, Friendly, Timely and Values Your Time We used Adis to replace light bulbs, troubleshoot non-working outlets, remove a hidden Transformer box, create a switch for gas fireplace, change out light fixtures inside and outside of house and rewire/hide wiring for wall-mounted TV units. We were very pleased with Adis in every aspect of his work. He explains his work to you every step of the way. We found him to be very trustworthy, reliable and easy to talk to. We will use him again for any electrical need we have in the future!
8 years ago
I emailed and let him know what was going on and he came out same day. Adis was very professional and personable and was very thorough in finding out the problem and fixed it quickly. He was honest and fair and I felt that I was charged appropriately. It was overall a very good experience and I would recommend him highly and will call again without hesitation if I require electrical service again. More often than not I find myself unimpressed with service providers but I could not have been happier with the work that was done and the professional way that Mr. Kikic handled himself.
8 years ago
We just had a great experience with Adis and Cleveland. They were very skilled and knowledgeable about their craft and were also genuinely nice and courteous. They also ensured that they left our place as clean as it was before they came to move several outlets around in our house. Thanks again, Adis and Cleveland, as I would defintiely use them again and highly recommend them to anyone.
9 years ago
Adis Eledtric replaced one of those nasty Ferderal Packfic Panels. They performed invery professonal manner and was pleased with the professional attitude. There are electricians and then there are real professionals like Adis Electric. I highly recommend them and will defintely use them again. .
9 years ago
Our A/C went down on a very hot day. The Air Conditioning repairman did not find the issues. We knew that it was a circuit issue and we needed an good electrician to resolve the problem. We googled Adis Electric and they were able to resolve our circuit problem within couple hours and kept our business running. We are very impressed with Adis professional Service! High recommend to anyone.
9 years ago
Adis provided great service and really helped me troubleshoot a problem so I knew exactly what to do. Honest, fair, and went out of their way to help us. Highly recommend.
9 years ago
First time to use Adis Electric this past Friday. He was polite, friendly and incredibly knowledgeable. He fixed the problem in no time and we had delightful conversations while he worked. I would recommend Adis Electric to anyone and will use him in the future. Wonderful to find an excellent electrician that is trust worthy. Leslie Kimbrell Rowlett, Texas
9 years ago
I called Adis Electric to diagnose/remedy a circuit problem. The job required a process of eliminating possible causes in order to remedy the issue. Adis not only took time to clearly explain the 'what' and the 'why' of each step he needed to take but also to answer my questions. The work was completed in a very timely and successful manner. I found Adis to be a highly competent, master electrician who brings professionalism and personality to the job. Highly recommended.
9 years ago
Adis Electric is everything a homeowner could want in a professional and courteous electrician. The level of education and expertise is unsurpassed and Adis is a delightful man to have in your home. The job we asked him to do was extremely difficult and required work in an attic that had limited accessibility. We doubted it could be done, but Adis completed it and left absolutely no mess behind. With no hesitation we would recommend Adis Electric to our friends, and already have! Janie Zimmerman Plano, Texas